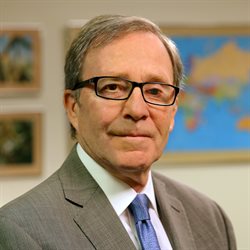 Gene Amberg was Associate Director for the National Center for Principled Leadership & Research Ethics at the University of Illinois at Urbana-Champaign for ten years to 2021. He previously served as clinical assistant professor at the College of Education, University of Illinois at Urbana-Champaign, following a successful career in public education, 25 years as a school superintendent. He was superintendent of Urbana School District 116 in Urbana, Illinois from 1992-2007. In recognition of his leadership, the district established the Eugene L. Amberg Endowed Chair for Excellence in Teaching, the first endowed chair of the Champaign-Urbana Schools Foundation.
In recent years, Amberg was selected for a Fulbright Superintendent Exchange in Germany and also the first U.S. Educator Delegation to China sponsored by The College Board. Today, he is a field consultant for AdvanceED and specializes in K-12 school accreditation in the U.S. and abroad.
Amberg holds an M.A. and Ph.D. in educational administration from Saint Louis University.