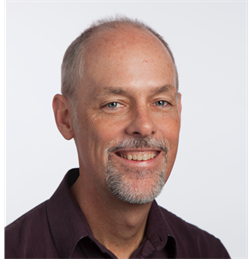 Brian C. Martinson, PhD is a Senior Research Investigator at HealthPartners Institute, a Research Scientist at the Minneapolis VA, and an Associate Professor in the Department of Medicine at the University of Minnesota.
Since 1996 he has conducted health behavior-related research (both interventional and observational), serving on federally funded projects as PI of a large behavioral intervention trial of physical activity maintenance, site PI on studies of stroke epidemiology, the etiology of childhood obesity, work-family balance, diet and physical activity, smoking cession and as a Co-investigator on multiple other studies.
Starting in 2001, Brian has led a series of NIH-funded research projects on research integrity. As co-PI with Dr. Carol Thrush, he co-led a study developing and assessing the validity and reliability of the Survey of Organizational Research Climate (SOURCE).
Brian recently completed (September 2016) a three-year project in the VA, with funding from VA HSR&D, conducting a randomized controlled trial using the SOURCE tool to test the efficacy of a reporting and feedback intervention to improve research integrity climates in VA research settings.
In 2009-2010, he served on an invited expert panel on research integrity convened by the Council of Canadian Academies at the request of Industry Canada, leading to the report, "Honesty, Accountability and Trust: Fostering Research Integrity in Canada." As of October 2016, he is currently serving as a member of the U.S. National Research Council panel charged with drafting a report on responsible science, anticipated to be published before the end of 2016.