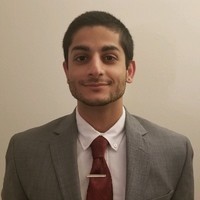 Alex Fazzini graduated from Southern Illinois University Carbondale with a B.A. in Psychology and Economics. He worked in Psychology labs while teaching, mentoring, and enhancing several psychology courses. After he saw possible improvements that he could make to the course he wrote a new psychology guide for the class that would help students understand and resonate with the material, and help the teachers create a discussion based class to draw the students in to ignite new passions. His proudest moment during his time in Carbondale was his time as a tutor. He had the honor of helping several brilliant students. One of which was a driven woman that wanted to go back and get her degree to show her kids and her grandkids a new path.
Afterward, he earned a Masters degree at the University of Illinois at Urbana Champaign in Technology Management. During his education, he took on multiple consulting opportunities, which helped him learn and hone his project management acumen and procedures. His proudest achievement in Urbana-Champaign was completing a 5K run for charity. He enjoys research topics such as diversity and inclusion in the workplace, and reenergizing unmotivated employees.
Alex worked at NCPRE as a Senior Project Associate. He helped with projects around creating and enhancing educational material on challenges professionals could face during their time in the workforce.
Fun Fact:
While reading a Snapple case study, He came across what is now one of His favorite lines. "It took 15 years to become an overnight success."